Discover Leira Organics
"Mai ka piko o ke po'o a ka poli o ka wāwae, a l'a ma na kihi 'ehā o ke kino."
From the crown of the head to the soles of the feet, and the four corners of the body.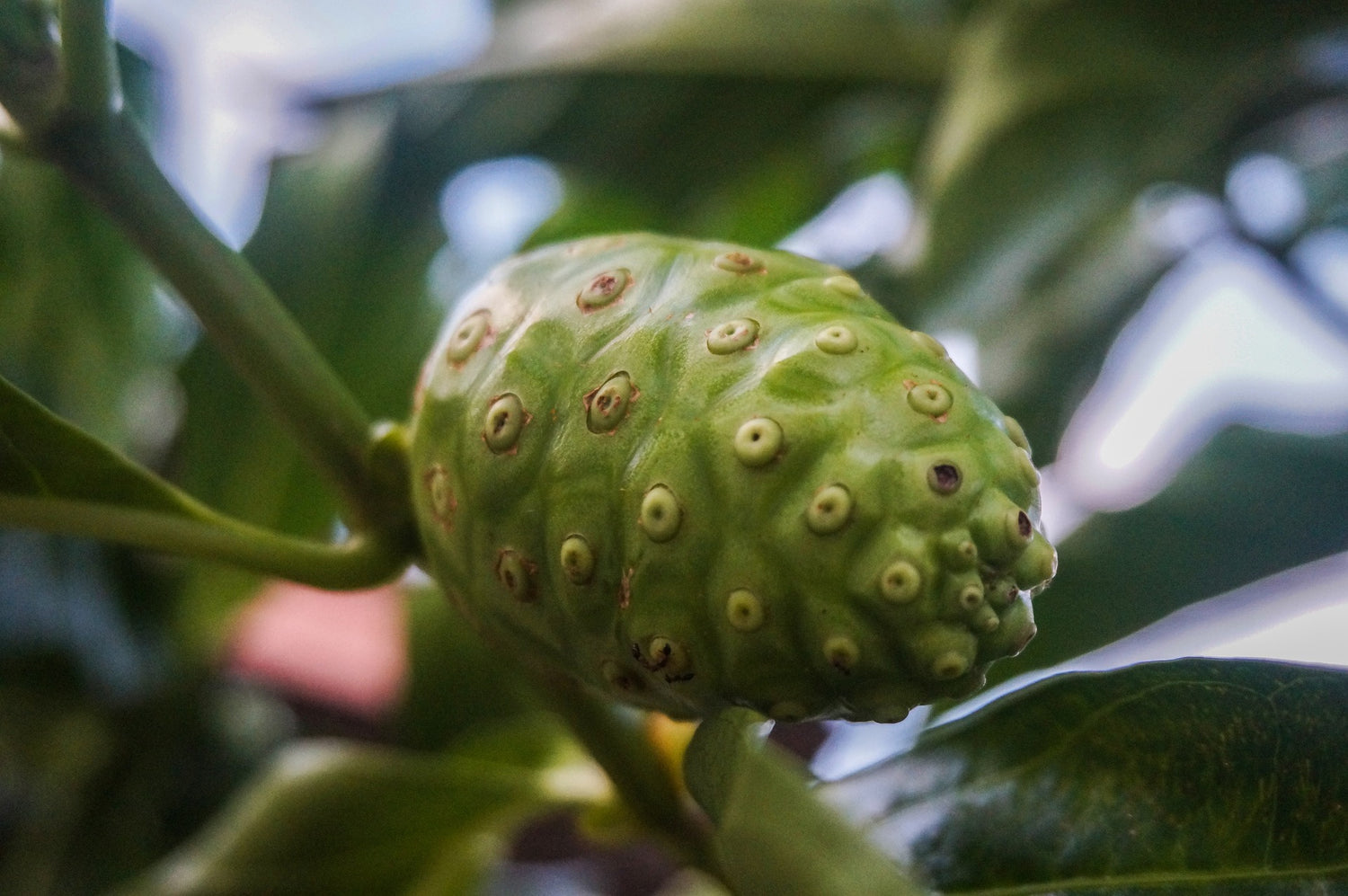 Inspired by Our Kūpuna
Leira Organics is a dedication to the ike (knowledge) that our kūpuna cultivated, and generously passed down to the next generation. Self-care is healing across generations, but the journey starts within you.
Growing up I would grumble, "Tutu, why I gotta collect this stink fruit?" She would explain, "Noni is here to mālama!" I did not understand what she meant at the time but I am grateful for her grace.
Noni, or morinda citrifolia, is used in traditional Hawaiian culture to treat imbalances in virtually every system of the body as well as to encourage healing of muscles, bones and connective tissue.
Company Values
Leira Organics is on a mission to nourish your mind, body, and soul. With all of our work, we hope to honor our home and community of Mākaha by making sure every step of the way we're considering our impact on the environment. This includes sourcing ingredients that are on-island, local, and sustainably grown with no plastics, petroleum, or synthetic chemicals. We take pride in high quality, small-batch production, and keeping things simple.
Meet the Leira Organics Team
Ariel Keōpūolani Ebel, Founder

Ariel Keōpūolani Ebel founded LEIRA Organics in 2019, when the request for her handcrafted Lomilomi and skincare products grew beyond her treatment room. Born and raised in Wai'anae Valley Homestead on O'ahu by her Tūtū is where it all began. From gathering Noni to making tinctures with 'Awapuhi this was where love for her culture, Kūpuna and Hawaiian botanicals truly took flight.

Kevin Ebel, Business Partner

Kevin Ebel the most supportive husband and business partner. He is passionate about perpetuating the Hawaiian culture and is driven to share it with everyone. Not only is he LEIRA Organics technical support, graphics design, and analytics team. But he is also man power and inspiration. Ariel is grateful to work with her amazing Kāne (man) and is excited for their future.
Check Out the Shop!
We guarantee our products are safe, effective, and full of aloha. Shop our products for self-care and makana (gifts) for your ʻohana (family) and friends. Sign up for our newsletter to stay in the know. We also encourage you to come back regularly for seasonal items.