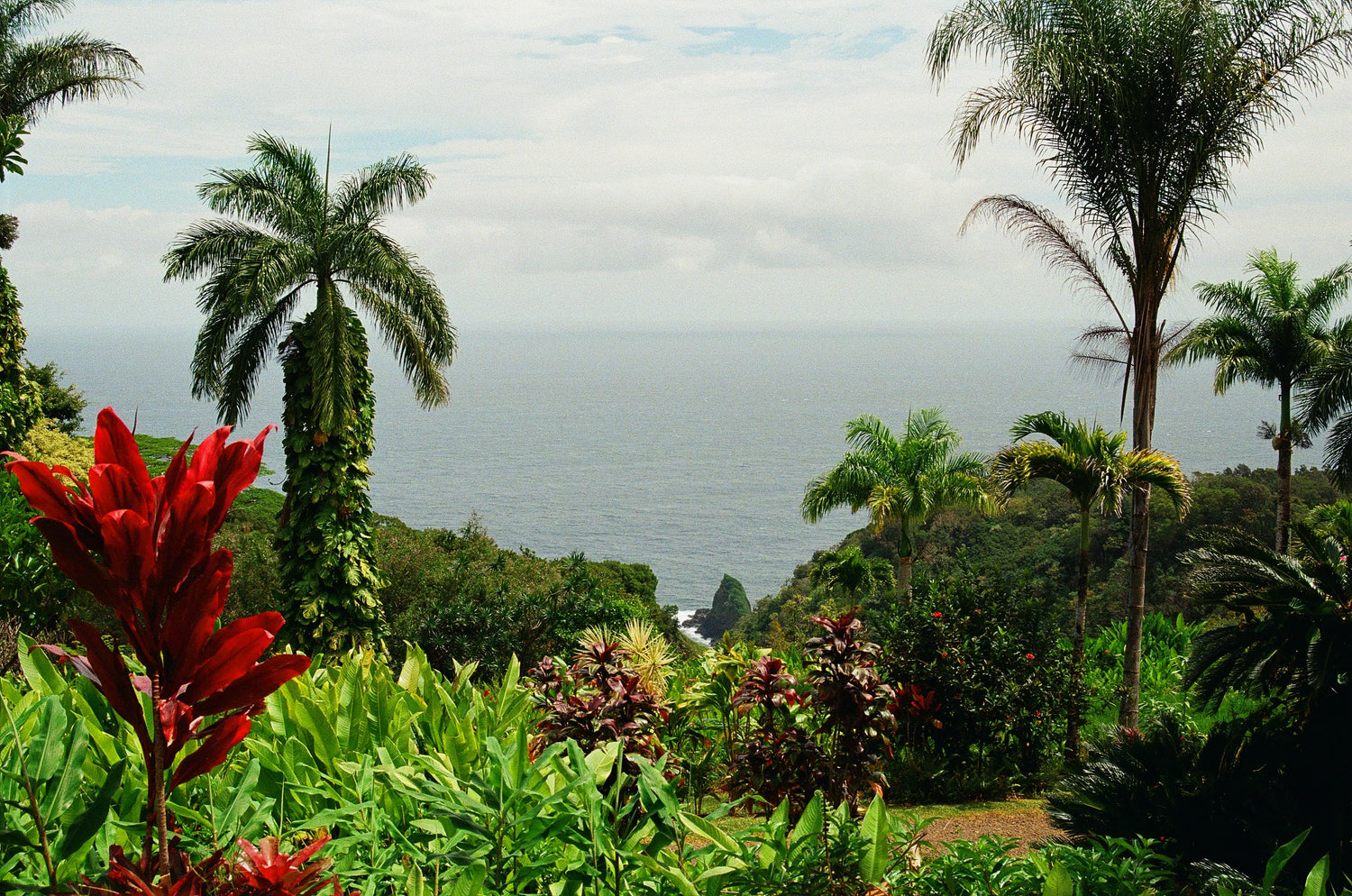 Leira Organics for mind, body, and soul.
Made in Mākaha, Hawai'i, Leira Organics believes in healing powers of holistic wellness as it was passed down from our ancestors. Our Lāʻau Lapaʻau infused product ethically made with love, free of preservatives, and commercial toxins. The founder, Ariel Ebel, is also a licensed massage therapist and esthetician who uses these products in her practice. Embracing eco-conscious packaging, we use 100% recyclable glass, and aim to keep things simple and our small-batch manufacturing processes transparent.
We invite you to discover a grounded way to wellness. Aloha Kekahi i Kekahi.
Get to Know Leira
Lāʻau Lapaʻau Infused
Organic Coconut Oil

Coconut is versatile as a food and medicine. Packed with antioxidants, it nourishes, conditions, and beautifies skin, hair, and nails. It has also demonstrated anti-fungal properties, which is why we love it as a base oil for our salves!

ʻAwapuhi (Ginger)

From flower to root, this plant is packed with purpose. Ginger is loved for its medicinal qualities, and can be ingested and applied topically. We use Lāʻua like ʻawapuhi and noni daily for its anti-inflammatory qualities.

Nīʻoi (Hawaiian chili peper)

Nīʻoi oxygenates the blood and increasing circulation. Its ability to stop bleeding for minor cuts, and fit off infections makes it ideal for topic application. And when combined with other lāʻau, itʻs incredibly powerful!
Heavy Healing Poured Into Small Batches.